Empowering The Next Generation
Many parents and guardians bring their children to DEF CON to allow them to experience the same learning, networking, and community that they enjoy. As parents and educators ourselves, we want to help make this experience even more memorable with our Youth Challenge!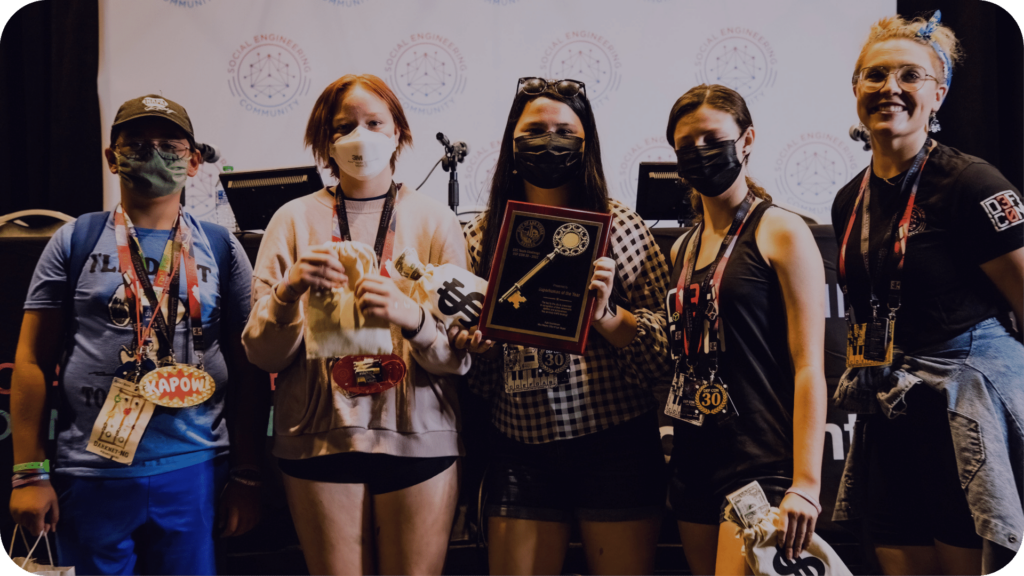 Looking for the Scoreboard?
This event will require you to help your child access various villages of DEF CON to complete challenges. You are required to supervise your children at all times in accordance with DEF CON and the Hotel's minor policies. The SEC is not responsible for monitoring or otherwise caring for your child and assumes no liability.
Great Scott! The Social Engineering Community needs your help to fix a disrupted timeline! We need brave and creative minds for our Youth Challenge to help us solve a series of challenges that will lead to the grand solution.
Are you up for the challenge? As my trusty assistant, you'll be tasked with using your problem-solving skills and ingenuity to tackle each challenge, which may range from decoding messages to hacking systems. With each successful challenge, we'll be one step closer to restoring the timeline and preventing disastrous consequences!

This is no ordinary journey! Along the way, you'll have the opportunity to learn valuable skills in cryptography, social engineering, network security, and more. You'll need to stay sharp and think on your feet to overcome unexpected obstacles.
So, grab your flux capacitor and join me on this thrilling adventure! Together, we can fix the disrupted timeline and save the future. Are you ready to take on this challenge, my friend? Let's go back to the future!